Foodlynx International Foodservice is a specialist food export business. You may call us a "one stop shop" for British Foods.
As well as teaming up with Braces Bakery to further process their bread, blast freezing, boxing, labelling palletising, selling and distributing all over the world, we also export a plethora of British Food products to Foodservice Wholesalers and Major retailers.             Perfect for Sarnies or Toast, Braces Thick White Loaf!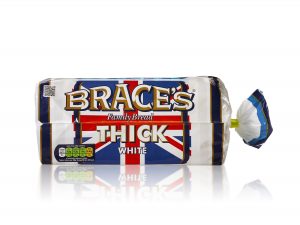 We deliver British Food from Spain to Portugal, Greece to Hong Kong and all over the world. If we haven't got it……we will source it for you. We can arrange collection from manufacturers, cold storage and delivery to the warehouse or retail unit in the EU or worldwide.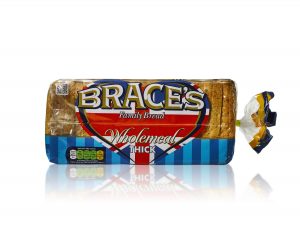 Feeling Healthy! Braces Thick Wholemeal Loaf
We always have a stock of  staple items:-
Bacon (retail and wholesale)
Cheese
Sausages (retail and wholesale)
Burgers
BBQ Ribs
Black Pudding
Gammons
Whole and Sliced Ham
Braces Bread
Morning goods (Rolls, Baps, Crumpets, Fruit Loaf, scones etc)
English Muffins
and many, many more……..Remember…..If we haven't got it….w'ell source it!!