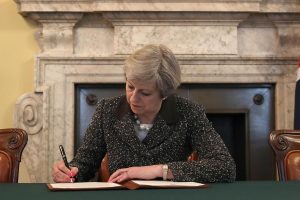 With the uncertainty of what Brexit is going to bring, Foodlynx are preparing for the worst case scenario, which is a "NO DEAL" situation. If this happens we will then be treated as a Country outside of the EU with no trade agreement.
It is anticipated that exporters will need to complete customs forms for each and every product being exported. To simplify this Foodlynx will be acting as "Customs Clearance Agents" for our Logistics customers and have put plans into place for this scenario (in line with current information from DEFRA).
Firstly, the Customs Agent Authorisation form will need to be completed and submitted authorising Foodlynx to act on your behalf. This is found at the bottom of this page.
Once you have done this you can use the Foodlynx Customs Declaration System.